Scientific Diving Program Overview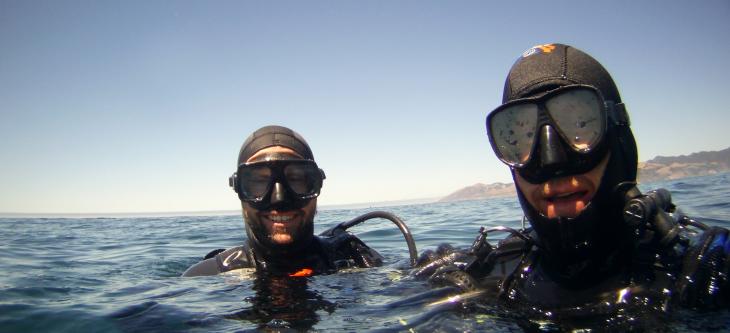 Cal Poly established its Scientific Diving Program through the Center for Coastal Marine Sciences in 2009 to meet the needs of its growing marine science program.  Following standards of the American Academy of Underwater Sciences (AAUS), Cal Poly earned Organizational Membership to the AAUS in 2011.
The Scientific Diving Program exists to facilitate the safe conduct of science undewater through proper training, providing adequate resources, and assuring compliance with Cal Poly, AAUS, and OSHA standards.
The program is managed by the Diving Safety Officer (DSO) and overseen by the Diving Control Board (DCB). The DCB reviews and sets program standards, reviews and approves dive plan, and reviews and approves new divers, including students for the Scientific Diving class.  The DSO administers program records, assures standards compliace, conducts diver check-outs and training, and teaches Cal Poly's Scientific Diving course, MSCI 410.
Go here to find out how you can become a scientific diver at Cal Poly.